Make a reservation!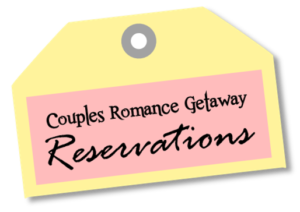 Ready to 'make a reservation' for the Couples Romance Getaway at Brook Pointe Resort? With just a phone call to 574-457-4466 any day or time, your stress-free planning begins. At Brook Pointe Resort, we've simplified the reservation process for our unique getaway package, ensuring your special escape starts the moment you pick up the phone.
This enchanting getaway is not just a reservation, but a passport to a world of relaxation, romance, and luxury. Our Couples Romance Getaway, set amidst the tranquil beauty of Northern Indiana, is more than just a room booking; it's an all-inclusive experience crafted with love and attention to detail. From our beautifully furnished rooms complete with Jacuzzi tubs to the silk rose petals adorning your bed, every aspect of your stay is designed to ignite your love and create lasting memories.
We are committed to ensuring your stay surpasses your expectations. To accomplish this, we take the time to meticulously prepare for your arrival, setting the stage for the unforgettable experience that awaits you. That's why we ask for a minimum of 24-hour notice when booking this package. It's our way of guaranteeing that your romantic escape is perfect from the moment you arrive.
Although this exclusive package cannot be reserved online, we strive to provide flexible options for our guests. From time to time, we offer special deals through brookpointedeals.com. These deals come in the form of certificates for future use, making them an ideal surprise gift for your loved one. This is yet another way we work to make your experience at Brook Pointe Resort as unique as your love story.
So, are you ready to escape the ordinary and experience the extraordinary? Dial 574-457-4466 and make your reservation today for the Couples Romance Getaway at Brook Pointe Resort, where love blossoms in the heart of Northern Indiana